Hotel Info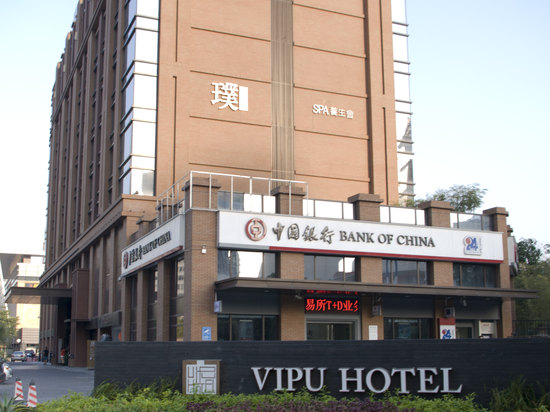 VIPU Hotel Foshan
is located in the core area of the Guangzhou-Foshan Economic Metropolis, the Financial High-tech Service Area of Guangdong Province. The building rises next to the lake, with beautiful canals and tranquil Qiandeng Lake.
VIPU Hotel Foshan
has invested hundreds of millions of dollars. The decoration style is mainly based on Chinese cultural heritage, supplemented by fashion elements. The hotel has a variety of Lingnan cultural style guest rooms and elegant and fresh VIP suites. You can enjoy the tranquil scenery of the Denghu Lake and feel the elegance and tranquility of the hotel.
The elegant western restaurant has elegant music, delicious meals, delicate afternoon tea, famous wines from various places, etc. The hotel also has a built-in wine cellar, a luxurious cigar bar, and intimate private dishes. At the Health Club, you can also move the gym and beauty salon here to relax your soul.